A British academic corresponded for months with a man who hinted he was a Russian agent, seeking help to discredit a group that gathers evidence of Syrian war crimes.
Prof Paul McKeigue asked "Ivan" to help find evidence that the group's director worked for the CIA.
In fact "Ivan's" emails were written by staff of the very group Prof McKeigue was targeting.
The professor said he hadn't done anything wrong.
He also said he had kept an open mind about whom he was communicating with.
Prof McKeigue had been trying to unearth details about the Commission for International Justice and Accountability (Cija) – an organisation that gathers Syrian government documents for war crimes trials – when he struck up the email exchange.
Cija documents are currently being used in a war crimes trial, in which a former Syrian military intelligence officer stands accused on 4,000 counts of torture.
The Edinburgh University professor wanted information about a woman Cija's director might have slept with and asked whether he was a cocaine user.
He also asked for information about a list of British academics and journalists, including two who work for the BBC, and suggested to "Ivan" that "your office keeps an eye" on a journalist working for a Russian media organisation.
Prof McKeigue is a member of the Working Group on Syria, Propaganda and Media, a collection of British academics and independent researchers who say the UK government is running a propaganda campaign against Syria designed to prepare the ground for regime change.
He sent "Ivan" a draft of a critical report into Cija he had co-authored with two other members of the Working Group, Prof David Miller of Bristol University and Piers Robinson, a former professor at the University of Sheffield.
Cija director Bill Wiley said staff who wrote the emails to Prof McKeigue did not say they were a Russian agent, but tempted the professor to make this assumption.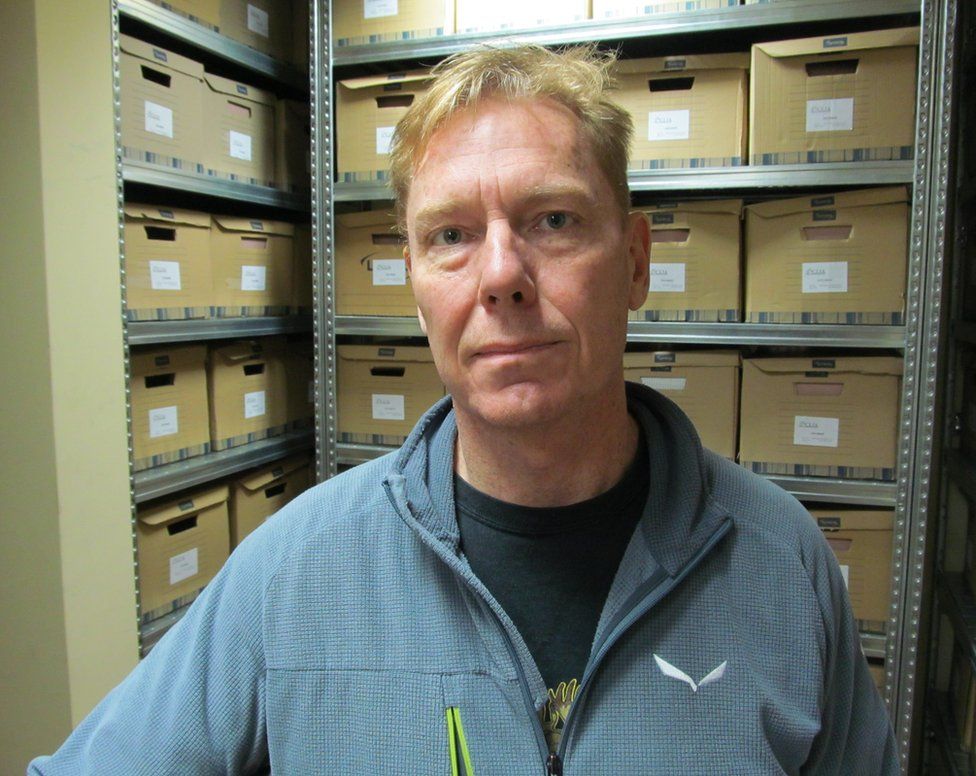 He says they carried out the deception because they were concerned that the Working Group's report might reveal sensitive information about the location of its archive of more than a million Syrian documents and the identity of its staff. Cija keeps the location of both confidential for security reasons.
The BBC journalists Prof McKeigue asked "Ivan" to investigate are a Syria producer and Chloe Hadjimatheou, reporter and presenter for the BBC Radio 4 Intrigue series, Mayday. It was during an investigation for Mayday that the BBC was able to read the email exchange.
Prof McKeigue, an epidemiologist, told the BBC that like any other citizen investigator he cultivates contacts with all kinds of people who may have relevant information, including anonymous sources. He said it was entirely legal for him to do this as a private citizen without access to state secrets.
The other members of the Working Group knew nothing about his email exchange with "Ivan", he said.
Prof Miller did not respond to the BBC's request for comment. Piers Robinson said the Working Group was entirely independent of any state or organisation.
News Source: BBC News