Outrage has been growing over the death in police custody of a Salvadorean woman in the Mexican resort of Tulum on Saturday as more details of the incident emerged.
A post-mortem examination suggests Victoria Esperanza Salazar's neck was broken after a female officer pinned her to the ground.
Mexican President Andrés Manuel López Obrador said she had been "murdered".
The incident comes amid growing protests against femicides in Mexico.
Who was Victoria Salazar?
The 36-year-old from El Salvador had been in Mexico since at least 2018, when she was granted refugee status for humanitarian reasons.
Her mother says she left her hometown of Sonsonate five years ago to escape the violence which El Salvador's notorious street gangs were spreading.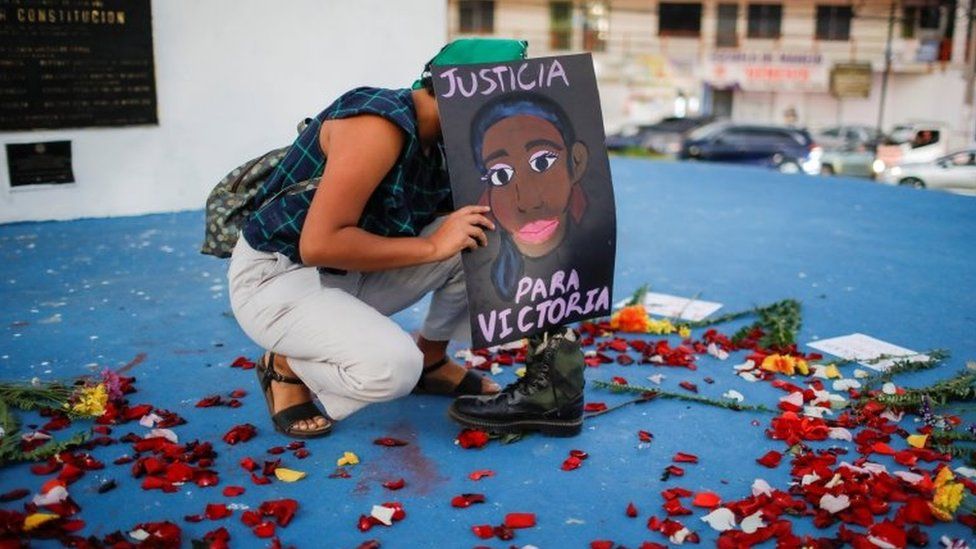 Victoria Salazar lived with her two daughters, aged 15 and 16, in the resort town of Tulum, where she worked as a cleaner in hotels.
What happened?
On Saturday afternoon local time, she entered a small supermarket in Tulum. CCTV footage broadcast on Mexican media shows her walking around the store waving a large empty water bottle.
The footage suggests most of the customers and staff continued about their business, but it later emerged that the store's manager had called the police.
Four municipal police officers, three male and one female, attended the call and detained Victoria Salazar on the street outside for allegedly disturbing the peace.
Unverified footage broadcast by news site Noticaribe shows her crying out as a female officer is kneeling on her back while the male officers stand by.
News Source: BBC News