The on-duty fire service commander got lost en route to Manchester on the night the city's arena was bombed, the inquiry into the attack has heard.
John Cooper QC told the Manchester Arena Inquiry station manager Andy Berry was "at times diverting himself" as he drove to a rendezvous point.
Mr Cooper, who represents some bereaved families, said it delayed his arrival.
National Fire Chiefs Council chairman Roy Wilsher agreed the delay would have impeded Mr Berry's contribution.
The inquiry has previously heard that command and communication failures meant fire crews were not sent to the scene of the attack until more than two hours after the explosion on 22 May 2017, which killed 22 people and injured hundreds more.
Giving evidence, Mr Wilsher accepted there were numerous failures of the emergency services joint-working principles on the night.
He said that ideally, in a situation like the night of the attack, the closest senior officer would be "mobilised" as well as an incident commander, so "we're not relying on a single person", as he believed "expecting all information to go through a single point can be difficult".
He added that it would "be desirable" to have incident commanders, tactical advisors close to the incident, but said he was "not sure" as to whether that was "achievable" on the night.
'Quite extraordinary'
Mr Cooper, who represents a number of the bereaved families, told the hearing that Mr Berry, Greater Manchester Fire and Rescue Service's (GMFRS) on-duty national inter-agency liaison officer, had been "travelling fast [and] at times diverting himself and getting lost" on his 21-mile journey to Manchester.
He asked Mr Wilsher whether those problems would have been an impediment to Mr Berry's contribution.
"It certainly would make it difficult, yes," Mr Wilsher replied.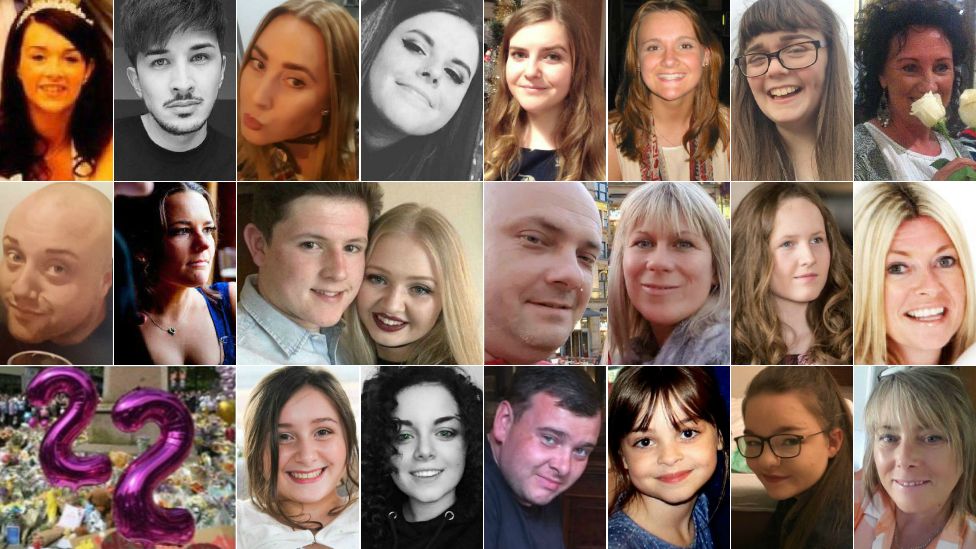 The inquiry has previously heard that Mr Berry decided against going to the rendezvous point (RVP) set up by Greater Manchester Police.
Sir John Saunders, the inquiry's chairman, said there had been "various RVPs" and "no-one was in the same place at the same time".
"It seems quite extraordinary," he added.
Responding, Mr Wilsher said "unless you have a really good reason to go somewhere else", the police's choice of RVP was the "agreed" one.
Mr Wilsher was also asked if he thought an ongoing dispute between the government and the Fire Brigades Union over whether it was the job of firefighters to respond to terrorist attacks had had an effect on GMFRS's response.
"It was something we were all aware of," he said.
"Whether it played a part on the night to the commanders involved, I've not talked to them, so I couldn't say."
He said that prior to the attack, fire service policies and training tended to focus on marauding terrorist firearms attacks, but the National Fire Chiefs Council had now redrafted its guidance, adding that the new principles should become "second nature" to every firefighter.
The inquiry continues.
News Source: BBC News