A suspected suicide bomb attack outside a Catholic church in the Indonesian city of Makassar has left at least 14 people wounded, police say.
Police said an explosion happened as two people tried to enter the church on Palm Sunday, the first day of Easter.
A destroyed motorbike and body parts were at the scene, but they had yet to be identified, police said.
Militant Islamists have attacked churches in the past but no group has yet said it was behind the bombing.
Religious Affairs Minister Yaqut Cholil Qoumas condemned the attack and urged police to increase security measures at places of worship.
"Whatever the motive is, this attack cannot be justified by any religion because it only does harm to other people," he said.
What do we know about the attack?
The explosion happened at about 10:30 local time (03:30 GMT) at the end of a service for Palm Sunday.
"There were two people riding on a motorbike when the explosion happened at the main gate of the church – the perpetrators were trying to enter the compound," National Police spokesman Argo Yuwono said.
Earlier, local police had said at least one bomber had died at the scene. They have not confirmed if both attackers were killed.
A priest at the church, Father Wilhemus Tulak, told Metro TV that security guards had tackled one suspected bomber.
The attacker, he said, arrived by motorbike and tried to get into the church.
Police said at least 14 people were injured, including the church officials who stopped the attackers from entering the grounds of the cathedral.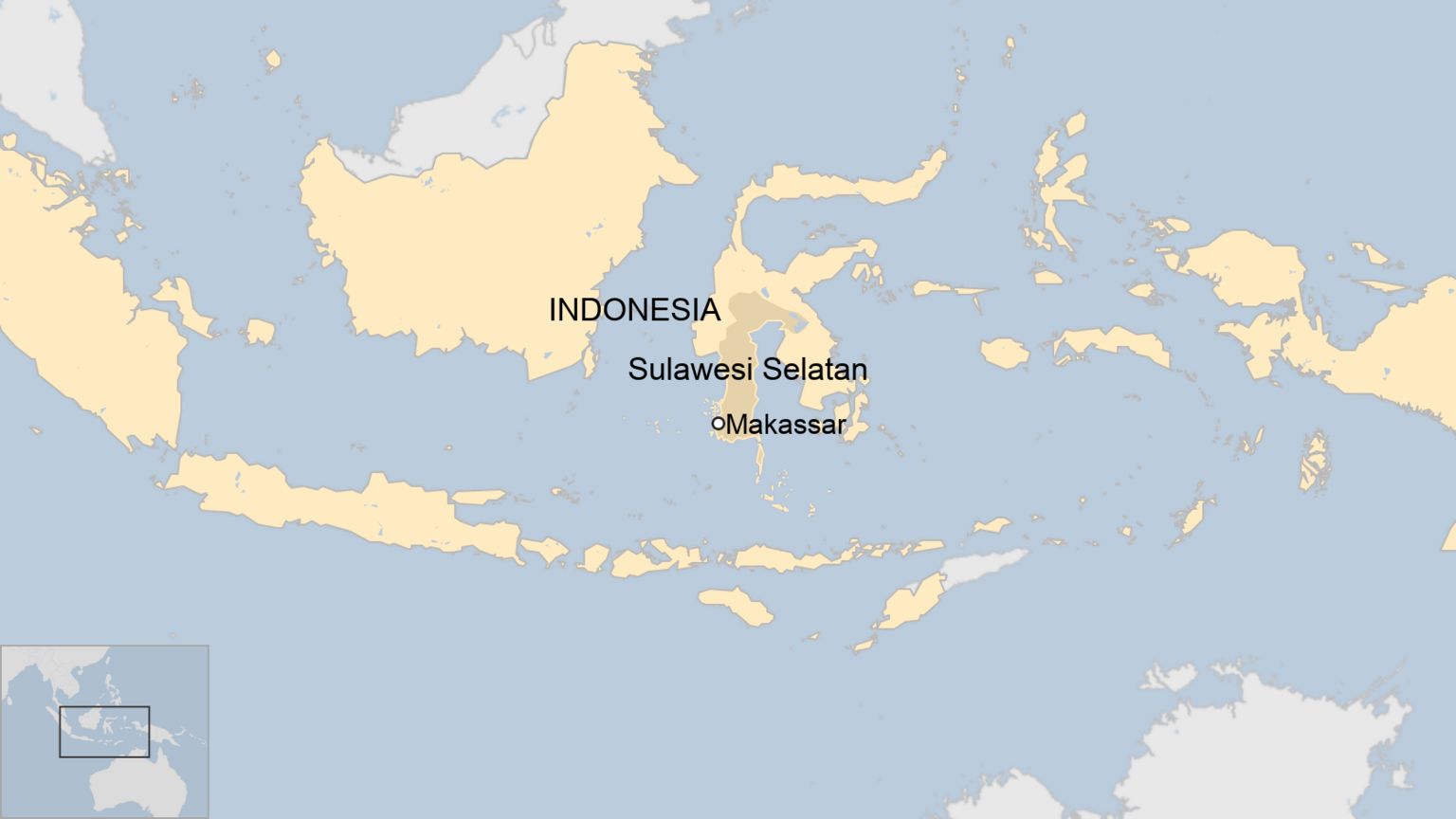 The blast happened by the church's side entrance. Footage from security cameras showed fire, smoke and debris being blown into the middle of the road.
Makassar Mayor Danny Pomanto said that if the explosion had happened at the main entrance, it could have led to far more casualties.
Gomar Gultom, head of the Indonesian Council of Churches, said the attack on people celebrating Palm Sunday was "cruel".
He urged people to stay calm and trust the authorities.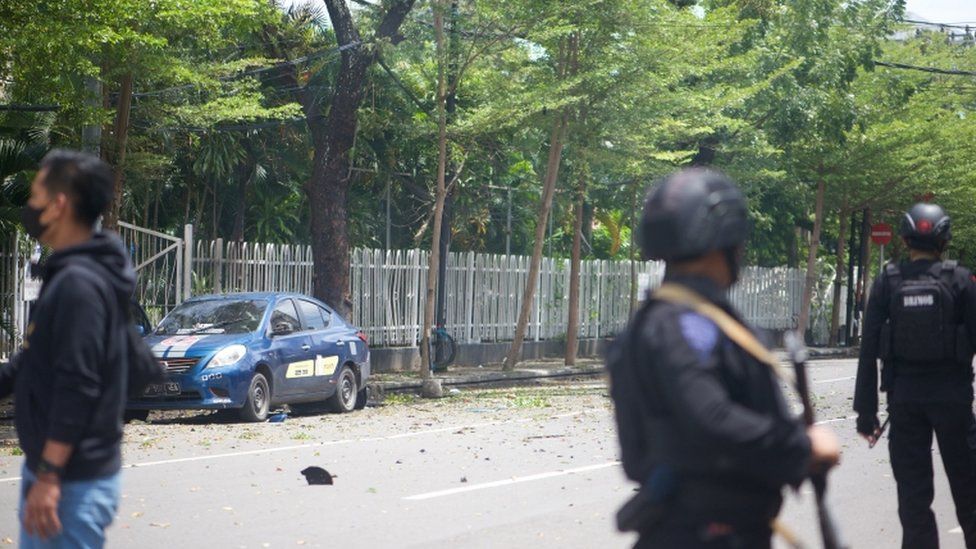 Churches have been targeted in the past by extremists in Indonesia, the world's biggest Muslim-majority nation.
In 2018, dozens of people were killed in bomb attacks on churches and a police headquarters in the port city of Surabaya.
Police blamed an Islamic State-inspired network, the Jamaah Ansharut Daulah (JAD) group, for the attacks.
The South East Asian country has long struggled with Islamist militancy. Indonesia's worst ever terror attack was in Bali in 2002, when 202 people – mostly foreigners – were killed in an attack on a tourist nightlife district.
That attack was carried out by the Jemaah Islamiah (JI) militant network and prompted a sustained crackdown on militants.
News Source: BBC News