The European commission has denied that AstraZeneca has a contractual obligation to the United Kingdom that would prevent a full delivery of Covid-19 doses, deepening the Anglo-Swedish pharmaceutical company's problems as Germany and Canada became the latest countries to limit its vaccine for seniors over suspected links to a rare blood clotting disorder in younger people.
A spokesperson for the European commission on Tuesday contradicted the UK health secretary Matt Hancock's claim that AstraZeneca's deal with Britain would justify prioritised deliveries to the United Kingdom.
"AstraZeneca confirmed to us not being under any obligation to other parties that would impede to complete the fulfilment of its obligations", the spokesperson said at a news conference.
The Oxford-developed vaccine is a cornerstone of the immunisation rollout in the UK and the EU, which has bought 400m doses, as well as the UN-backed Covax initiative, which aims to distribute vaccines to poorer countries.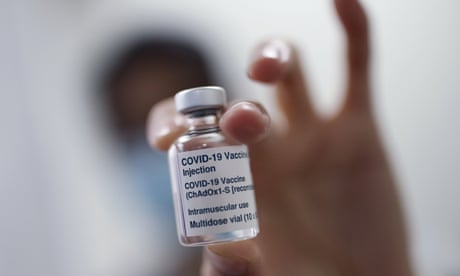 As well as being the subject of an acrimonious tug-of-war between Britain and the European Union, however, the Anglo-Swedish company has been plagued with PR problems over trial data and safety reviews, not just in the EU but also the US, Switzerland and Norway.
On Tuesday, Canada became the latest country to suspend the use of the Oxford/AstraZeneca jab for those under 55 as a precautionary measure, pointing to new data from Europe suggesting a link to a rare blood-clotting disorder.
News Source: guardian