The need to get a Covid vaccine certificate before you travel across Europe this summer is closer to becoming reality.
EU leaders have backed introduction of a "Digital Green Certificate", but some countries, inside and outside the EU, have already announced plans for "vaccine passports".
How will the EU vaccine passport work?
The aim of the EU pass is to get travel moving across borders, "without discrimination", but getting it all organised in a short space of time will be a significant challenge. EU leaders have called for legal and technical work to go ahead "as a matter of urgency" while maintaining restrictions on non-essential travel for the moment. The original plan is for the certificate to be in place for the summer but that deadline could be hard to meet.
The certificate, either digital or on paper, will enable anyone vaccinated against Covid, or who has tested negative, or recently recovered from the virus, to travel across all 27 member states. The EU also wants to include non-EU countries such as Norway, Iceland and Switzerland.
Key to the digital certificate is a QR code – a machine-readable graphic code made up of black and white squares – that contains personal data and the EU's Commission says it will be safe and secure. It is working with the World Health Organization to ensure the certificate is recognised beyond Europe.
How will Denmark's vaccine passport work?
Denmark plans to use its "Coronapas" vaccine passport domestically from Easter – but it could also be used later as a tool for international travel.
Like a number of European countries, Denmark already has a secure digital ID system called NemID, and the Coronapas will be linked to that. NemID gives Danes access to various online platforms, including a digital listing of an individual's health records and test results.
The pass will play a key role in easing Danish Covid restrictions – most of which are expected to end by 21 May, once all the high-risk groups and over-50s are fully vaccinated.
Danes will have to show proof of vaccination, proof of earlier infection or a recent negative test to access services such as hairdressers, restaurants and cinemas.
Sweden has been considering similar plans.
Israel already has a vaccine passport system – how does that work?
Israel has the highest vaccination rate in the world. More than half the population have already received two vaccine doses. Last month it was able to begin easing a nationwide lockdown.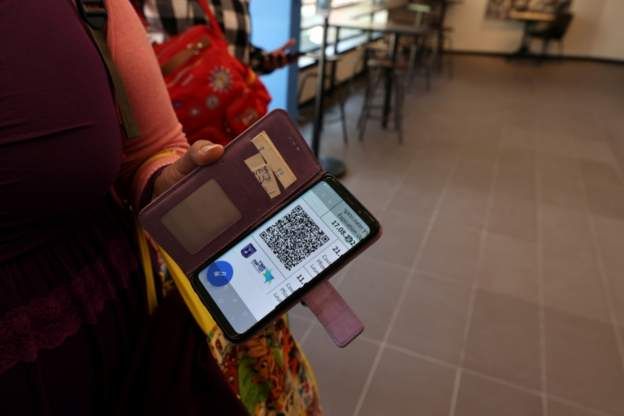 A "Green Pass" is available to anyone who has been fully vaccinated or has recovered from Covid-19. They have to show it to access facilities such as hotels, gyms or theatres.
It is available as a paper certificate or in an app, which links users to their personal health ministry data.
The app is opening up opportunities for international travel. Israel has struck deals with Greece and Cyprus so Israeli citizens with passes can travel to those two countries.
However, several issues have been reported with the system since it was rolled out.
Foreign nationals cannot get hold of the pass, nor can vaccinated citizens who are not insured with an Israeli healthcare provider. Experts have expressed privacy concerns over the smartphone app, and the government has admitted the police do not have the staff to check if businesses are complying with the new rules.
News Source: BBC News