Delaying the reopening of indoor hospitality in the Irish Republic is the right decision, the taoiseach (Irish PM) has said.
When indoor hospitality does reopen, only those who are fully vaccinated or have recovered from Covid-19 will be able to eat or drink indoors.
Ireland's chief medical officer said without this measure it could have remained shut beyond September
Indoor hospitality was due to reopen on 5 July.
Micheál Martin said he had spoken to Scottish First Minister Nicola Sturgeon who told him the Delta variant would "rip through an unvaccinated population".
"All their eggs are in the vaccination basket- they are 60% vaccinated," he said.
He said there are hopes the link between cases and the number of people in hospital is being broken, but so far this remains uncertain.
"We don't want to divide society, we want to protect people," he told RTÉ.
The recommendation not to reopen indoor hospitality was made by the National Public Health Emergency Team (NPHET), who warned any relaxation of measures could lead to a fast and significant increase in daily cases across all age groups.ADVERTISEMENT
When questioned about the NPHET modelling projections by opposition leaders earlier, Dr Tony Holohan said they were in line with research carried out in Scotland.
The chief medical officer rejected the idea that testing rather than full vaccination could be used as a way forward for the reopening of indoor hospitality.
He said that it should be possible to quickly introduce a vaccination certificate system given that work is already well advanced on the European Union's Digital Covid Cert.
Ministers were also told by Dr Holohan that the NPHET projections did not factor in potential impact of the updated advice from the National Immunisation Advisory Committee.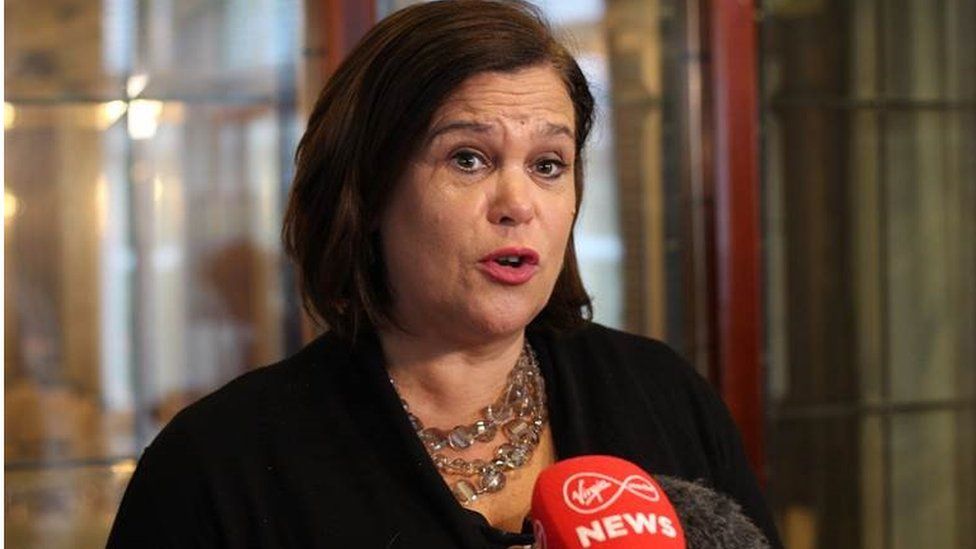 Sinn Féin have accused the government of pursuing a plan that gives zero consideration to young people.
Party leader Mary Lou McDonald said the hospitality sector had been "marched to the top of the hill and down again" amid chaos in government.
Ms McDonald said young people had been told they can "serve their elders but they cannot have a drink or meal themselves afterwards", which she described as "divisive".
Tánaiste (Irish deputy PM) Leo Varadkar said he hoped that the NPHET's worst case scenario is "too pessimistic and turns out to be wrong", but the balance of risk is currently very high.
Speaking to RTÉ's Morning Ireland programme, Mr Varadkar said he understands the announcement on delaying reopening was a surprise for many people.
'Up to 2,000 deaths'
The tánaiste said he is going to "sit down with the hospitality industry" and see how to make a vaccine pass system work, but added that the alternative was "not opening at all".
He said that while the government had not planned for such a system, "nobody had anticipated a scenario where there could be up to 2,000 deaths in coming months".
Acknowledging the situation was very unfair towards young people, Mr Varadkar said the best thing that can be done for them is to make sure they are vaccinated.
"I don't think anything is fair about this pandemic, but this is the reality," he said.
Mr Varadkar said the coming weeks would be used to accelerate the vaccine programme, monitor the progress of the Delta variant and develop a "green pass" for those fully vaccinated or recovered from Covid-19.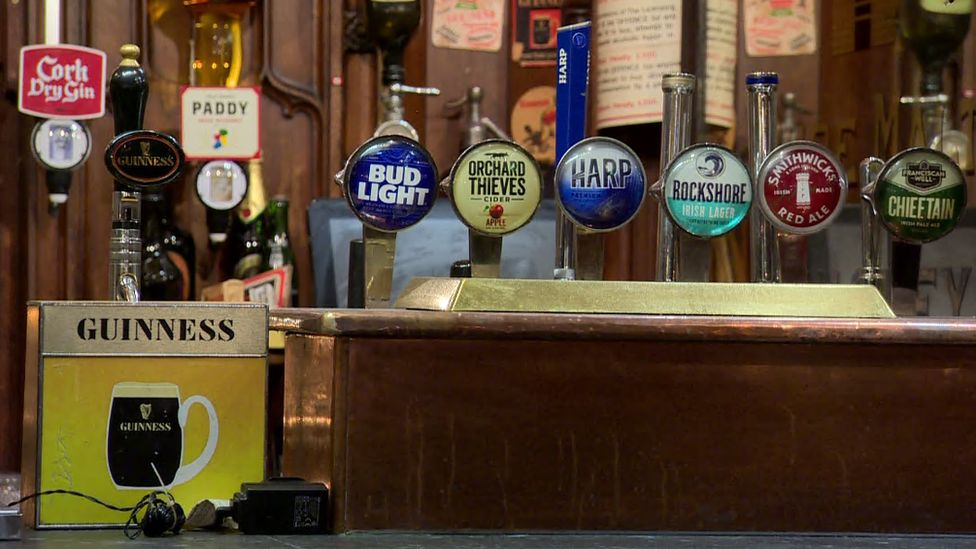 But Mark McGowan, president of the Restaurant's Association of Ireland, said there is "anger and frustration" within the hospitality industry at the proposals.
Speaking to the BBC's Good Morning Ulster programme, Mr McGowan said the system being imposed is "impractical" to implement, police and fund.
"It's unworkable, untenable and we're not going to stand for it," he said.
"The only state in the EU that's not allowing indoor dining is Ireland – it's scandalous."
Outdoor hospitality in the Republic has been open since 7 June, with social distancing and restrictions on the number of people who can meet in place.
In Northern Ireland, indoor hospitality reopened on 24 May, with restrictions in place on the number of people and households able to meet.
Sorce : BBC