Sculptures by Sir Antony Gormley that are due to be removed from a beach after the artist objected are being replaced with a new work of art.
The Angel of the North sculptor's work at Aldeburgh, in Suffolk, is being replaced by the Angel of the East.
The owner of the Gormley artworks, Caroline Wiseman, is removing them after Sir Antony said their positioning "misrepresented" his work.
Local artists have created the new artwork using washed-up red bricks.
Ms Wiseman bought Gormley's four iron bollards in 2001 and placed them on the shingle beach in August last year.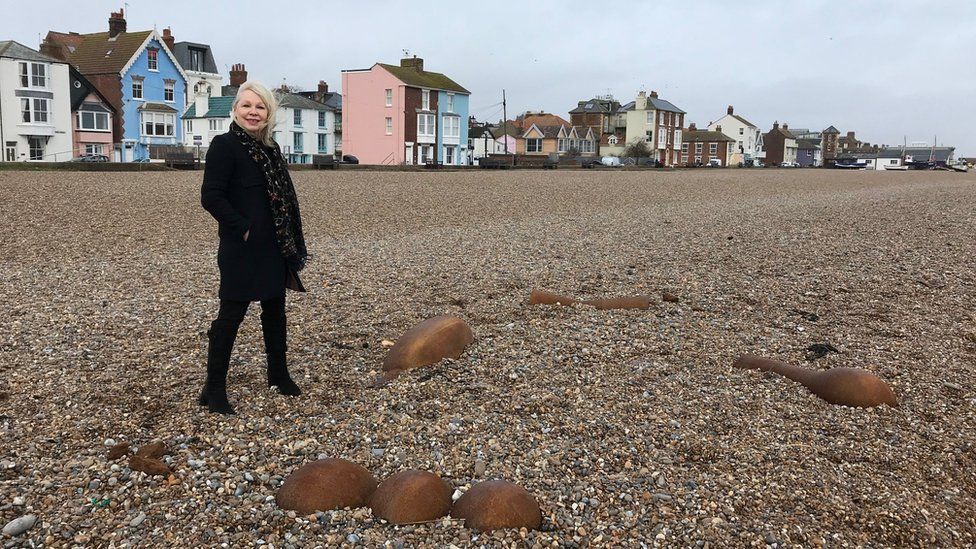 Earlier this year, she applied for retrospective planning permission for the pieces, which some had likened to "sex toys" and "giant dog poo" on social media.
Sir Antony objected on a number of grounds, telling the council the way they had been laid flat was a "misrepresentation" of his work – they should be upright – and he also complained about the renaming of them as Quartet (Sleeping), 2001.
Gormley's names for the 220lb (100kg) pieces were Oval, Peg, Penis and Snowman.
News Source: BBC News