80 is just a number unless it is your age and also the number of Porsche cars one has owned over the years. Meet Ottocar J, a resident of Vienna who recently bought a Boxster Spyder in a gleaming blue colour to complete 80 Porsche cars purchased over the past several decades. At an age when most would prefer a rocking chair, cigar in hand, Ottocar is more than content driving around in his Porsche cars, steering in hand, open roads ahead.
If someone ever decides to create a list of Porsche fans, his name may well be at the very, very top.
Ottocar says his passion for Porsche started nearly 50 years ago when one such car flew past him. As the cars raced past, something stirred deep within him. Over the next few years, he started saving money and eventually bought a 911 E in Speed Yellow. This would be the first of many, many more to come.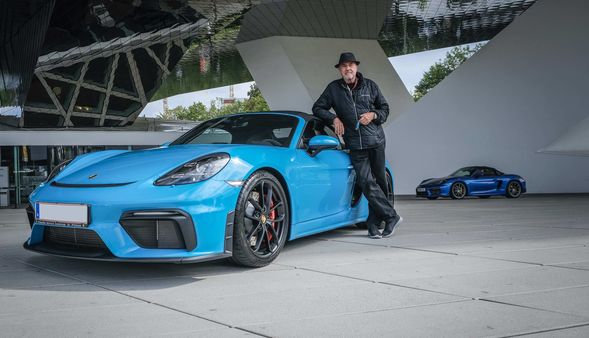 The subsequent decades saw Ottocar add a 917, a 910 with a rare eight-cylinder engine, a 904 with its original Fuhrmann engine and a 956. In all, he purchased as many as 80 Porsche cars and currently owns 38. "I can drive a different one every day for a month – and two at the weekends," he says.
News source : Hindustan Times